APEX Announces Collaboration with TEAC

Spring Hill, TN – APEX is now collaborating with TEAC Corporation in Tokyo, Japan to deliver turn-key data acquisition solutions.  This collaboration will pair the industry leading DS real time monitoring and dynamic data recording, setup and control software with the TEAC WX-7000 series of data recorders.
Dr. Kurt Nichol, President and CEO of APEX Turbine Testing Technologies said "We think the collaboration between APEX and TEAC will be a very attractive, COTS solution for customers. We are honored to work with such a respected and well established hardware supplier."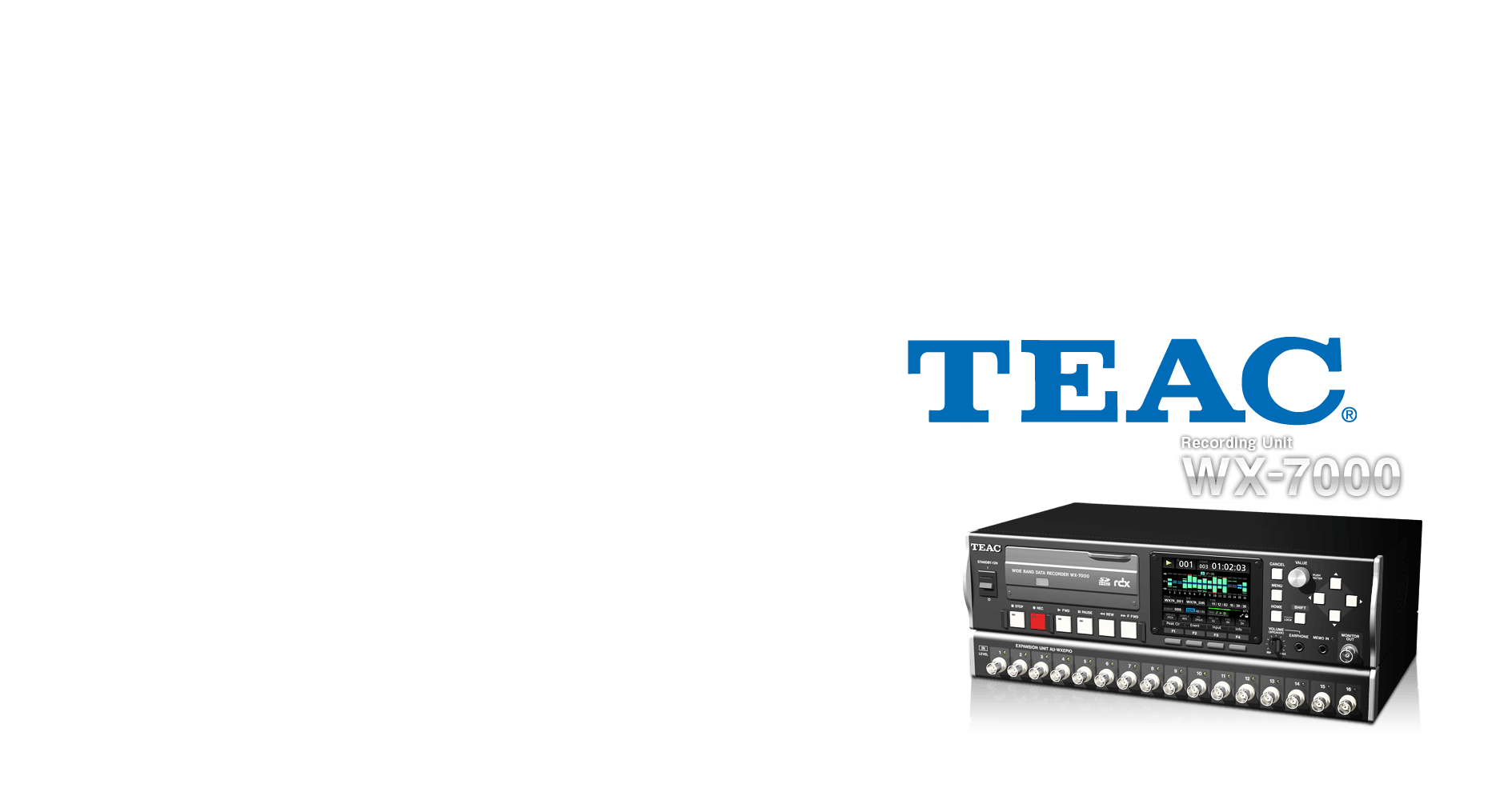 TEAC WX-7000 series recorders provide the optimal solutions for protecting customers from catastrophic data loss by providing dependable data back-up recording solutions for PC based front-end measurements. By pairing TEAC's proven data recorders with DS software, the WX-7000 series have become a complete, cost-effective choice from primary data acquisition and real-time analysis.
Keith Yoshida, Senior Executive Officer of TEAC Corporation said, "TEAC is excited to collaborate with APEX to expand the functionality of our WX-7000 instrumentation data recorder. This collaboration will allow the WX-7000 to better meet the testing, data monitoring, data recording and real-time data analysis needs"
Not only do these solutions setup, monitor and record dynamic test data, the DS software has been specifically designed to preprocess time domain data into the frequency domain. By performing advanced signal processing at run time, DS can display and record ungapped time and frequency domain data using a variety of user input signal processing options. This makes the APEX/TEAC solutions much more than "data acquisition" – these systems are also real-time signal processing tools.
In addition to the data recording capabilities of DS on the PC, the WX-7000 can also store the data to RDX removable HDD in the WX-7000 unit itself, allowing the WX-7000 to operate as a data back-up system or a redundant recording platform further increasing the value proposition of the collaboration.
About TEAC
TEAC CORPORATION (TOKYO:6803) is a global electronics design and manufacturing company based in Japan. TEAC was initially founded in Tokyo in 1953 as the Tokyo Electro Acoustic Company, and now operates with manufacturing, sales and distribution subsidiaries around the globe. TEAC manufactures and distributes high grade instrumentation data recording systems, professional audio recording equipment, audio video electronics, consumer electronics, computer data recording and storage devices, commercial aerospace video products, computer peripherals and disc publishing products.
Click here to learn more about WX-7000
Click here to learn more about DS Data Acquisition Software