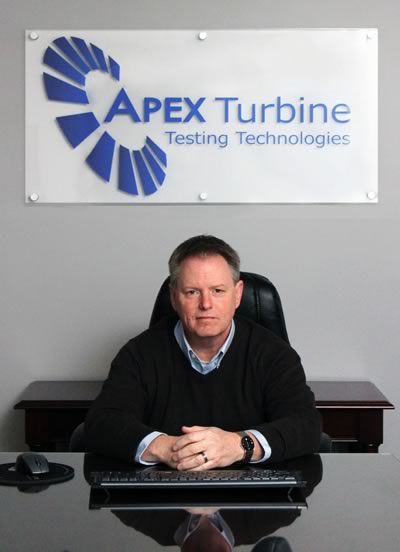 Dr. Kurt Nichol is President, CEO, and co-founder of APEX Turbine Testing Technologies, Inc. near Nashville, TN. In his current role, Kurt has responsibility for overall company leadership and management, as well as providing consulting and other services to APEX Turbine clients. Under his leadership, APEX has steadily grown year over year and now serves customers around the world including most major propulsion and power generation OEM's. APEX products and test techniques are helping make safer and more reliable products that benefit people all over the world.
In addition to high technology consulting, APEX markets and sells a variety of dynamic data acquisition products and signal processing and analysis software to the turbomachinery industry.
Prior to forming APEX in 2000, Dr. Nichol was employed by Sverdrup Technology, Inc., AEDC Group, as Chief Engineering Officer for Turbine Engine Structural Test & Evaluation. During his career at AEDC, Dr. Nichol was a key contributor in numerous evaluations of front-line fighter engines for the United States Air Force and Navy. He has spent hundreds of hours engaged in test coverage and detailed analysis of data which have led to the development of many time and labor saving approaches and tools. These approaches and tools form the basis for most of the products currently marketed by APEX. Prior to working at AEDC, Dr. Nichol worked as a structural engineer for Pratt & Whitney in West Palm Beach where he worked in turbine design, structural analysis and testing.
Kurt's leadership of APEX is guided by his faith in Jesus Christ  which compels him to treat his customers, vendors, employees, and competition with respect and dignity and forms the basis for how he manages and operates APEX Turbine Testing Technologies, Inc.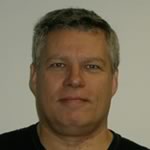 Csaba Biegl is Chief Technology Officer, Executive Vice President and co-founder of APEX Turbine Testing Technologies in Spring Hill, TN. APEX was formed in August 2000 to better enable transition of HCF test and evaluation (T&E) technologies developed under the USAF HCF T&E Plan to the commercial sector.
Prior to forming APEX, Dr. Biegl was employed by VBKM, Hungary as a Postgraduate Researcher. After moving to the United States in 1984, Dr. Biegl began attending Vanderbilt University in Nashville, TN as a Ph.D. Graduate Student. After completing his degree he was offered a position as a post doctorate researcher. During this time, Dr. Biegl was granted US citizenship. He stayed with the university until 2000 when he co-founded APEX with Dr. Kurt Nichol. Dr. Biegl received his B.E.E., M.E.E., and University Doctorate from the Technical University of Budapest. He also holds a Ph.D. from Vanderbilt University.
Dr. Biegl has primary responsibility for all software product development at APEX. Under his leadership, APEX has developed and brought to market, our entire line of data acquisition and analysis software.
Dr. Biegl is a member of the IEEE Computer Society and a former member of the Hungarian Society of Measurement and Automation, (MATE). Dr. Biegl resides in Franklin, TN with his wife and 2 children. As Director of Operations Amanda Farmer oversees and manages the day-to-day sales, administrative and customer support activities of APEX while helping to execute and coordinate the strategic vision laid out by the APEX leadership. Amanda joined APEX in 2006 and has been in her current position for 3 years. She received her Bachelors degree in Marketing from Middle Tennessee State University.
Jason is the Manager and Scrum Master of APEX software development. He strives daily to effectively translate the customer needs to actionable tasks, anticipate problems and find solutions. He has sixteen years experience in the turbine testing industry with a focus on test operations and software development. He received his bachelors degree in System Analysis from Miami University and associate degree in Electronics Technology from DeVry University. Outside of APEX he enjoys RV'ing with his family, building projects and gardening.